Pictures taken Friday 26 November 1999.
at about 2.00 to 2.10 pm
Dennis Street Indooroopilly, Brisbane, Queensland, Australia.
No sediment control was in place in the gutter.
Brisbane City Council footpath/gutter/road maintence work was being undertaken in the street.
Photos in order of sequence taken. All pictures taken are displayed on this page.
This is the work of a BCC contractor's sub contractor.
---
This page is displayed in the general public interest to expose the environmental damage being done to Brisbane's waterways, creeks and the Brisbane River and Moreton Bay by the non-instalation of sediment controls by some of the concrete cutting industry and other industries.
---
1.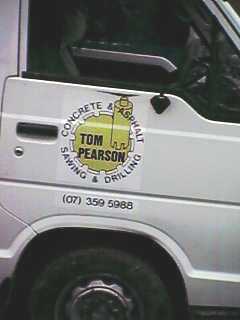 2.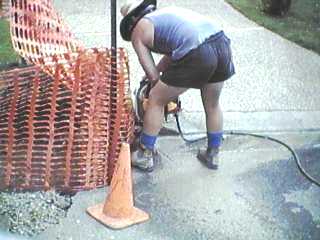 1. Opperators vehicle 2. Concrete saw operator at work.
3.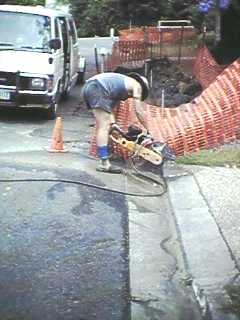 4.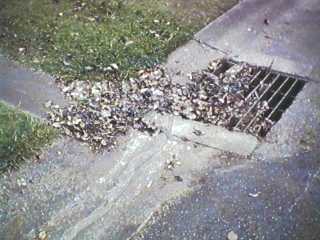 3. Shows slurry running from cut site. 4. Photo taken as the cement slurry just reached the stormwater grate.
5.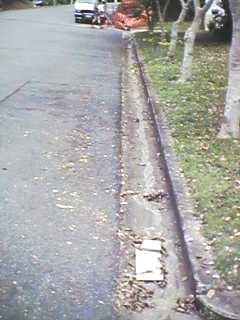 6.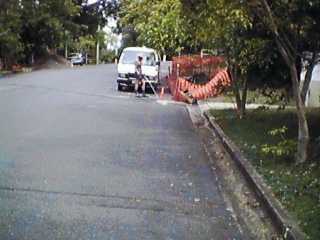 5. Taken from stormwater drain. No sediment control in place 6. Road being cleaned by hosing concrete slurry into the gutter.
7.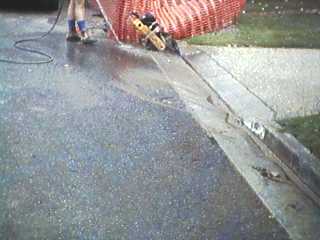 8.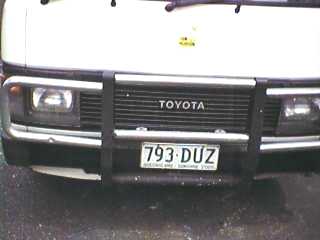 7. Closer look at the road being hosed. 8. Rego of operators vehicle.
---
The following photos were taken across the road.
9.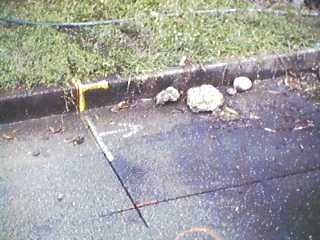 10.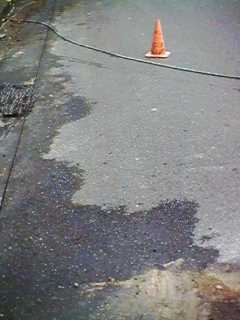 11.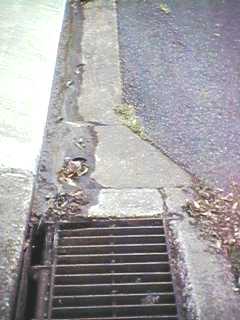 12.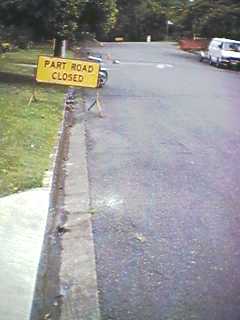 Cutting had occured on this side of the road just prior to photos being taken. Some sediment was in gutter.
13.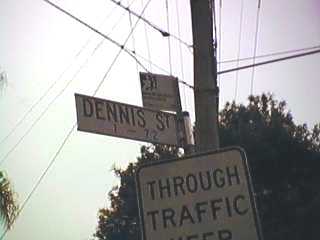 13. Photo taken at the end of the street at Indooroopilly.
---
----- Original Message -----
From: David Harland <ACW4@brisbane.qld.gov.au>
To: <activist@rag.org.au>
Sent: Wednesday, 15 December 1999 1:15
Subject: Dennis Street Indooroopilly -Reply
> Barry,
> The circumstances of the concrete cutting process at Dennis St has
> been investigated.
> This investigation revealed NO evidence of slurry actually entering the
> enclosed drainage system. Therefore no environmental harm was done. I
> am disappointed that prior to your publication of this incident that you did
> not see fit to fully investigate and document the full facts, presenting a
> balanced view.
> Nevertheless, as a result of the investigation I can advise that Brisbane
> City Council work procedures have now been modified to minmise the
> risk of a similar incident recurring.
>
> David Harland
> Area Co-Ordinator
> Local Asset Services
>
> ----
> This mail item has passed through an insecure network.
> All enquiries should be directed to the message author.
>
---
My RESPONSE: 15 Dec 1999
Isn't your reply just wonderful!

Of course once an operator washes down the sediment into a drain there is no
evidence remaining is there!

I was there. There was no sediment control in place. The pictures depict
the road being washed down by the operator. Where did your investigator
believe the slurry was ending up? Where did the slurry from the cuts across
the road go? That gutter had already been washed down before I arrived.

Maybe if a video tape of the incident had been made it also may be
dismissed.

Sorry for the inconvenience into checking out my complaint.

I will not be removing my Indooroopilly web page and in fact will add your
e-mail to it.

Let the World decide for themselves.

Yes I have seen more BCC concrete cutting. New web page at
http://www.rag.org.au/concrete/better.htm

The web page name says a lot.

We believe that our web pages can help protect our environment.


Barry Wilson
Chairperson
The Rivermouth Action Group Inc.
---
E-Mail to webmaster about web site
----- Original Message -----
From: dan mailto:acatia@idx.com.au
To: activist@rag.org.au
Sent: Wednesday, March 24, 2004 9:18 PM
Subject: other side of the barrel !

hello there ! i ran accros your report on the road cutter that didn't use proper "enviroment protection" whilst cutting the road (somewhere around dennis st...dec.1999.).
apart from proving (as if we didn't know this before) that the council staff is a slippery crew (judging buy the way they brushed you off) you didn't accomplish much except making it harder for smaller operators(like me) to compete with the big companies that keep their employees on a lousy pay, are quick to increase their prices on a chance that they will not turn a huge profit (so our taxes get eaten quicker than they should... but... there's nobody smaller that can meet the stringent requirements that are being imposed buy lawmakers upon persistance of the "bleeding heart" public).
that job, he was doing, was worth about 300 bucks lump sum(at the max). imagine what would it cost him to have a second person helping(so they can carry bales of hay, wet vaccum cleaners and so...). not to mention the proper traffic control (with whom you didn't seem to be concerned at all and in itself is an issue 10 times more important than is a fuckin shovelfull of dirt that polluted your precious ocean. mind you, it polluted it with stonedust,stone gravel...kind of stuff that most of the ocean floor is made out of...at least the last time i checked it was...).
so thanks to your diligent activities couple of years from now we'll have 2 big companies in each state that will be maintaining all the roads(they will be the only ones that can satisfy million conditions that are imposed on every contractor) and if they are too busy to come imediatelly...we'll just have to wait and drive on broken roads, dilapitated driveways, crumbling kerbs and gutters that are out of level ... but at least we'll be putting up with all that knowing that the ocean is not having to put up with a lump of dirt here and there!
and then you wonder...how come general public doesn't support your just causes? because everything is taken (buy you) to such extreme that we can not even begin to identify with anything you stand for (did i mentioned the lack of forsight, inteligence and simple knowledge of system in order to be any kind of leader or organizer of "better things" that our planet "deserves")
boy do the big boys from conglomerates love you guys for making life miserable for us small bussinesses ! kudos ! you are a perfectly disguised weapon for the biggies. when the time comes...once you have your way in getting rid of "cowboy operators" and have nobody else but them to face...they'll just run you over with bulldozers and we will be there(working for them...on a lousy wages) and clapping !
that's how much support you are gathering with actions like those !
i'm sorry that i wasted this half an hour of my time on you but maybe,just maybe(i don't believe it but...) you will/can penetrate into deeper levels of a system and therefore acquire the knowledge needed to take any kind of action and especially the one that is allegedly for "good" and on behalf of everyone!
btw.i am from nsw and have no knowledge of anyone in the story.
shame on you!
---
Well what can you say about the above e-mail:
1 The writer did not have his spell checker turned on.
2 The writer doesn't believe in capital letters to start sentences.
3 The writer lacks the very basic knowledge about fine sediment pollution and aquatic life such as fish need to breathe in local creeks and fine sediment blocks their gills.
4 If the writer operates a concrete cutting machine then they should be audited swiftly by the local council and State Environment Department.
5 Maybe the writer found our web page while he was trying to find out how to operate his machine responsibly. Lets hope so.
Webmaster
---
This page is maintained by
The Rivermouth Action Group Inc
as a community service.
---