These video frames were taken from the DoE / EPA television advertisement shown across Queensland during February / March 1999.
The original video footage was taken and remains the property of the Chairperson, Mr Barry Wilson, of The Rivermouth Action Group Inc
These video frames were taken during the construction of the Capalaba Bypass Road at the (Brisbane) Old Cleveland Road end of the development.
Videos of the development was taken on several days. Each visit showed no betterment to the situation.
Complains were made to the Transport Department, the Construction Company and the Department of Environment.
Of the nine hours of video supplied to the Department of Environment which contained nearly a hundred different site this road development was selected and used to highlight the Worst Environmental Practice on sediment control.
1.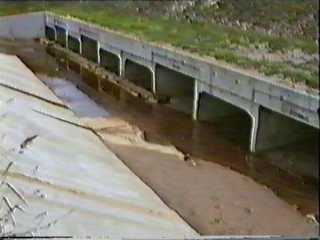 2.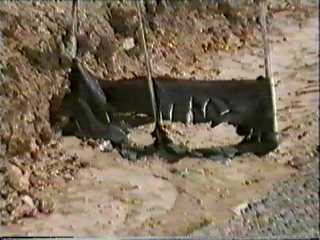 2. This sediment fence was along the only road access to the site office.
3.
4.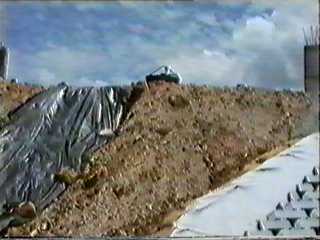 5.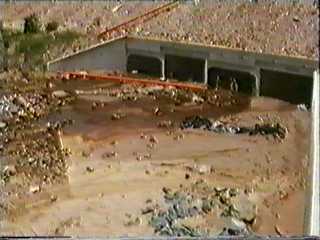 6.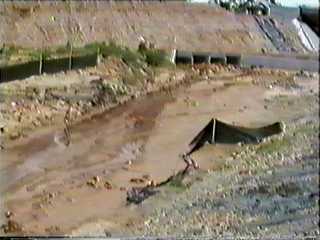 Copies of the original video tapes available upon request at cost of copying and postage. E-mail: activist@rag.org.au
---
This page is maintained by
The Rivermouth Action Group Inc
as a community service.
E-mail: activist@rag.org.au
---