Work Crew resurfacing Blackwood Avenue, Cannon Hill Saturday 30 October 1999.
Truck driver using residential driveway for turning. Also driving onto footpath leaving grove in footpath.
Truck loaded with blue metal from quarry for road resurfacing.
The Ute arrived to inspect driveway and footpath parked with two wheels on footpath.
Information to hand.
confirmed information so far.
Brisbane City Council Work
Subcontracted to Department of Main Roads
Subcontracted to Beaudesert Bitumen (part of Main Roads).
1.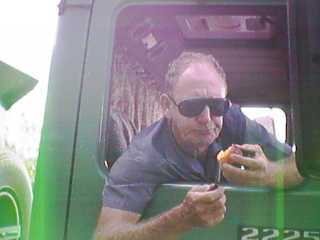 2.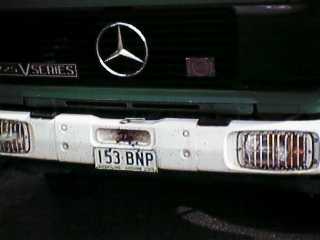 1. Driver. 2. Truck Rego plate
3.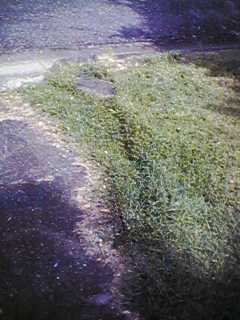 4.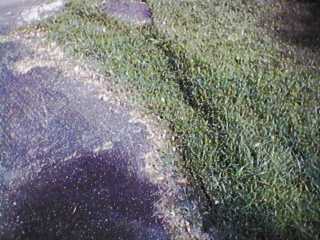 3 & 4 Views of footpath
5.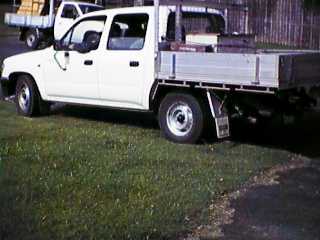 6.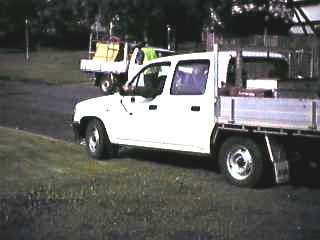 5. & 6. Utility parked on footpath.
7.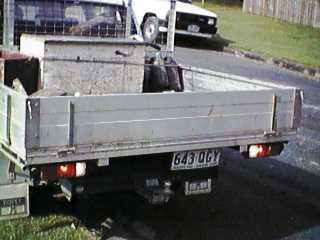 7. Utilities Rego Number
---
This page is maintained by
The Rivermouth Action Group Inc
as a community service.
E-mail: activist@rag.org.au
---