Working to protect our Environment!
---
Reducing soil being deposited on roadways by vehicles leaving a construction site.
1.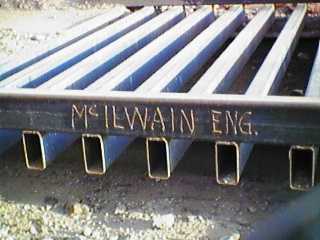 2.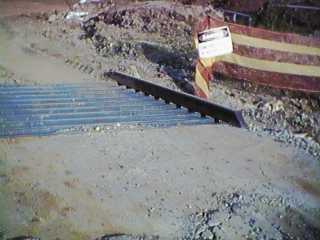 1. The name of the company making a reasonably mighty effort. 2. View of driveway.
3.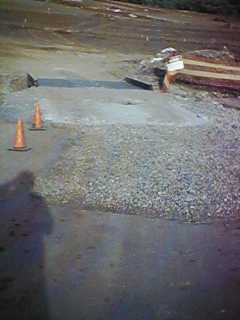 4.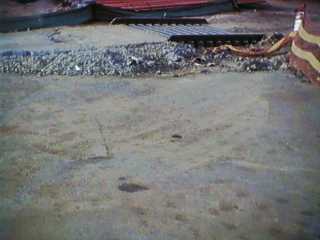 3. Note the coarse gravel between shaker grid and bitumen road. 4. Side view of shaker grid.
---
The Grid can be moved from job to job and set up in a similar manner.
Our Group's congratulations to Mc Ilwain Constructions for their effort in protecting the aquatic environment.
---
We believe that other companies are trying to improve their sediment control. If you have any pictures please post them to The Rivermouth Action Group Inc at P.O. Box 268 Morningside for inclusion on our site.
Companies are also invited to submit their own pictures along with new innovations being trialed.
---
This page is maintained by
The Rivermouth Action Group Inc
E-mail: activist@rag.org.au
as a community service.
---