Brisbane City Council Shame File #1 by R.A.G.
---
Brisbane City Council approved this development.
Many complaints were made the BCC whilst the house was under construction about sediment non-control over many months.
The drive was not sealed and each time it rained material washes down the steep driveway into the gutter.
It's a shame that the BCC allows this to happen.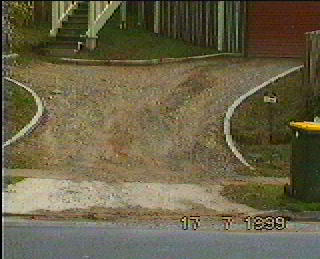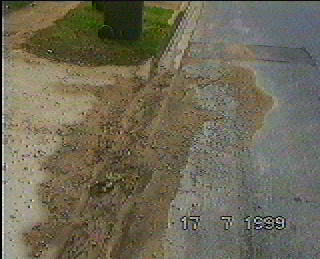 69a Balmoral Street, Hawthorne
These pictures are placed on the WEB in an attempt to SHAME the Brisbane City Council into remedial action.
Good news the driveway has been sealed.
---
This page is maintained by
The Rivermouth Action Group Inc
E-mail: activist@rag.org.au
as a community service
to protect Brisbane's many waterways and Moreton Bay.
---