Brisbane City Council Shame File #16
---
Brisbane City Council had undertaken during 1998 to enforce better and adequate sediment control on their work staff. So far this year four breaches of the State Environmental Protection Policy on Water and of this undertaking have been observed.
The latest was on Wednesday 26 August 1999 at the intersection of Stanley Street East and Cavendish Road, at Coorparoo right in front of the Brisbane City Council's own East area Office shown in picture 1.
1.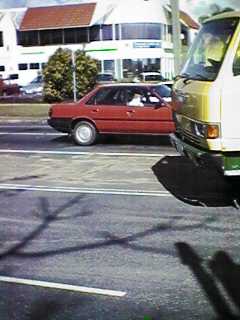 2.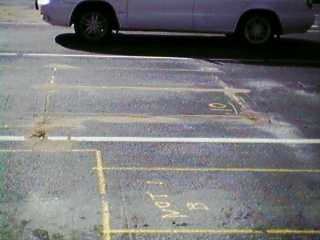 1. Road surface cut for traffic signal sensors. 2. Closer look at sensors after work finished.
3.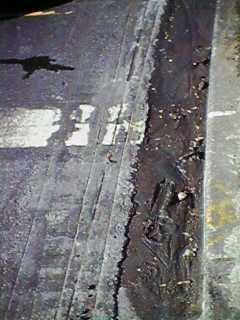 4.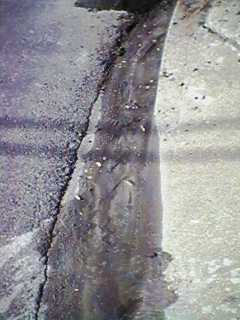 3. Gutter south east side of intersection. 4. Gutter at Pedesterian crossing sout east side.
5.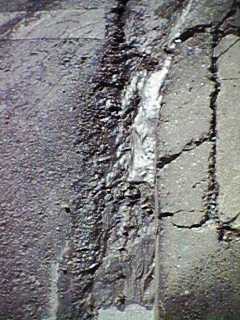 6.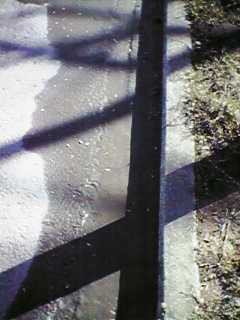 5. Another view of gutter. 6. Slurry remaining in gutter after BCC staff finished.
7.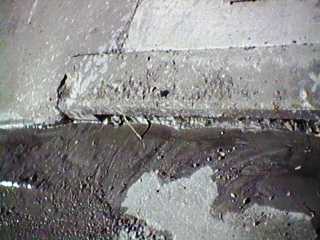 8.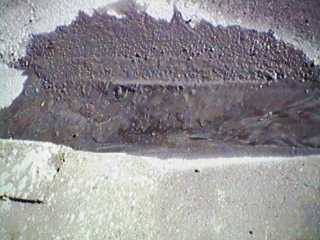 7. To the right edge of 7. is a drain which goes to Norman Creek. 8. Slurry remaining in Gutter
AFTER COMPLAINING WITHIN 2 HOURS OF THE EVENT NO CLEANUP WAS TO BE UNDERTAKEN UNTIL NEXT DAY. IT RAINED OVERNIGHT.
Next morning on inspection the following photos were taken. The Gutter showed no signs of sweeping but some of the fine phenolic slurry had been placed on the footpath adjacient to the gutter.
9.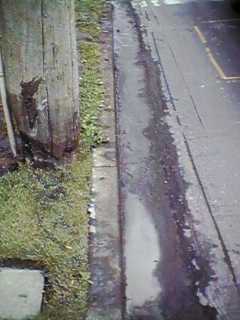 10.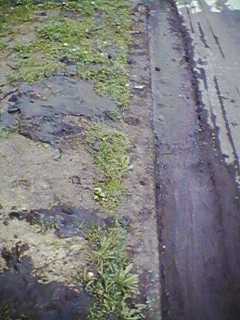 9. South East Side looking west towards Cavendish Road. 10. Same as 9 but other side of power pole.
11.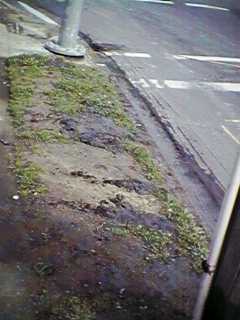 12.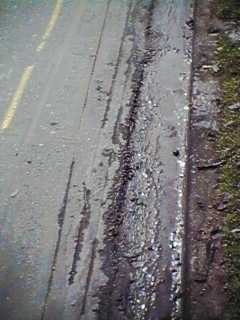 11. Same as 9 & 10 showing material placed on footpath. 12. Same place as 9, 10 ,11 but looking east.
13.
14.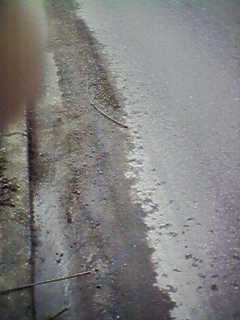 13. North Side of Stanley Street East Drain lower edge of photo 14. Further east than 13.
HOW MANY MORE WARNINGS WILL THIS BRISBANE CITY COUNCIL OPPERATOR BE GIVEN BEFORE HE IS GIVEN A $240.00 ON THE SPOT TICKET OR GIVEN ANOTHER JOB WHERE HE CANNOT CONTINUE POLLUTING OUR WATERWAYS?
It's a shame that the BCC allows this to continue to happen.
Why should private developers comply when Local Government doesn't?
These pictures are placed on the WEB in an attempt to SHAME the Brisbane City Council into urgent remedial action.
---
This page is maintained by
The Rivermouth Action Group Inc
E-mail: activist@rag.org.au
as a community service
to protect Brisbane's many waterways and Moreton Bay.
---
27 August 1999