Brisbane City Council Shame File # 37
---
Brisbane City Council needs to enforce better and adequate pollution controls on their own work sites.
---
On Saturday 4 th March.
10 a.m.
Wynnum Road, Tingalpa under the Gateway Motorway
---
Brisbane City Council work gang were closing off the old access road to the Minnippi Parklands along the northbound off ramp to the Gateway Motorway.
A Brisbane City Council's subcontractor was using a concrete cutting saw to cut the bitumen road and concrete kerb whilst the slurry from the cutting was running unrestricted into a street gully hense into a tributary of Bulimba Creek.
The machine opperator's work order show that he was not required to take sediment control as part of the contract as specified by the Brisbane City Council's contracts section.
That can only mean that when the Brisbane City Council engaged this subcontractor they decided that the BCC were to be responsible for sediment control on this job.
Is this the type of MIS-Management you want in our city?
Is this the "Liveable City" and 'Brisbane River Clean Up' we hear about from Cr Soorley?
---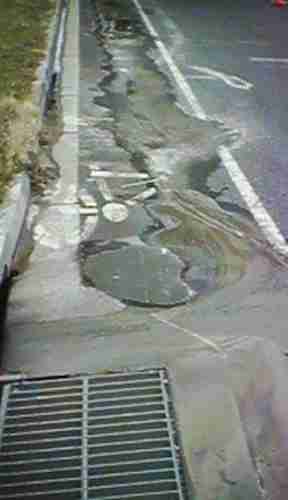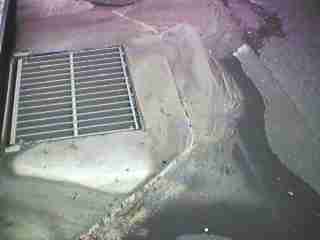 It's a shame that the BCC continues to allow this to continue happening.
These pictures are placed on the WEB in an attempt to SHAME the Brisbane City Council into remedial action.
---
This page is maintained by
The Rivermouth Action Group Inc
E-mail: activist@rag.org.au
as a community service.
---