Brisbane City Council Shame File #5
---
88 Gosport Street HEMMANT.
Brisbane City Council approved this development site. The worksite is not sealed. The driveway is not sealed. No kerb and channel. No sealed footpath. No drainage.
This development has no hard surface driveway for the many vehicles to enter or exit.
Furthermore the BCC has not placed drainage along Gosport Street to stop such problems occurring nor taken any action when it occurs. Adjoining business must suffer the dust caused by neglect.
1.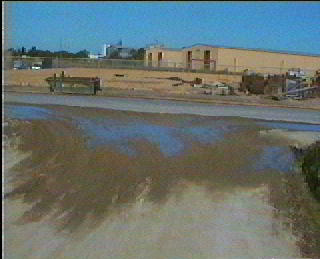 2.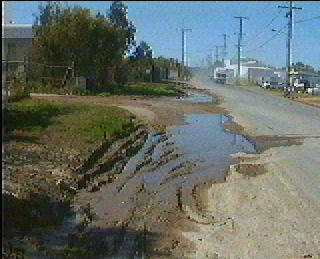 1. Driveway looking towards Gosport Street Hemmant. 2. Gosport Street looking east.
3.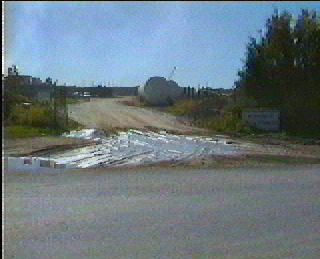 4.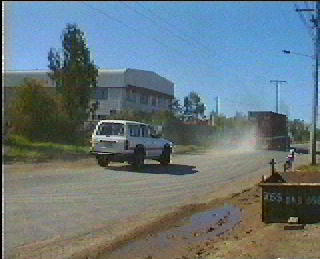 3. Looking across Gosport Street at 88 Gosport Street Hemmant. 4. Dust raised by passing vehicles from sediment on road.
5.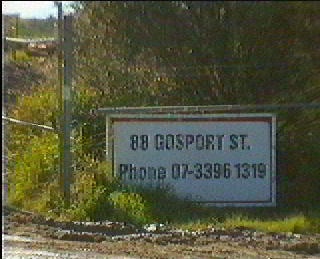 5. Address of site at Hemmant.
It's a shame that the BCC allows this to happen.
These pictures are placed on the WEB in an attempt to SHAME the Brisbane City Council into remedial action.
12 months later and the street is worse as a container depot has setup with no sealed driveway. Aug 2000
---
This page is maintained by
The Rivermouth Action Group Inc
E-mail: activist@rag.org.au
as a community service
to protect Brisbane's many waterways and Moreton Bay.
---
31 July 1999