I phoned the BCC call centre at about 4.00 pm to request a response from their inspector but I was told that the pollution inspector had decided that it was not important enough for him to go out to.
I informed the Shift supervisor at the BCC call centre that a storm was predicted for that evening and the cleanup was of importance.
The DRS officer, of which their was only one on duty, whose job was covering the entire east and south side of Brisbane was too busy with things like dog bites which took precedence.
I went back to the site about 5.00 pm and took more photos below just on/after sunset. The flash unit on the digital camera is not brilliant but gives some extra light.
The kerb had not been cleaned up some four and a half hours after a complaint.
57 photos were taken only a few are on this web site.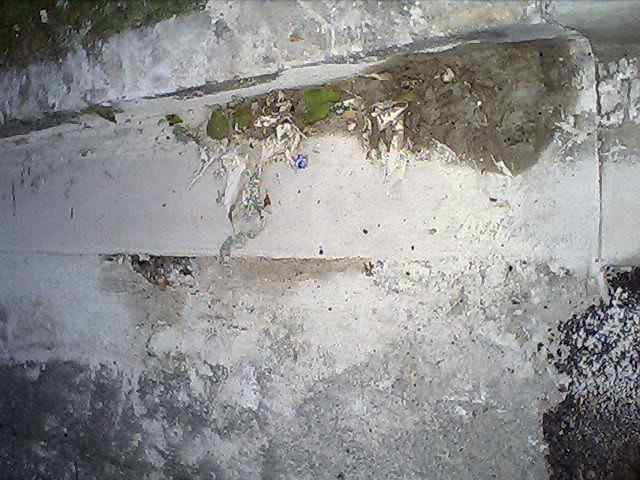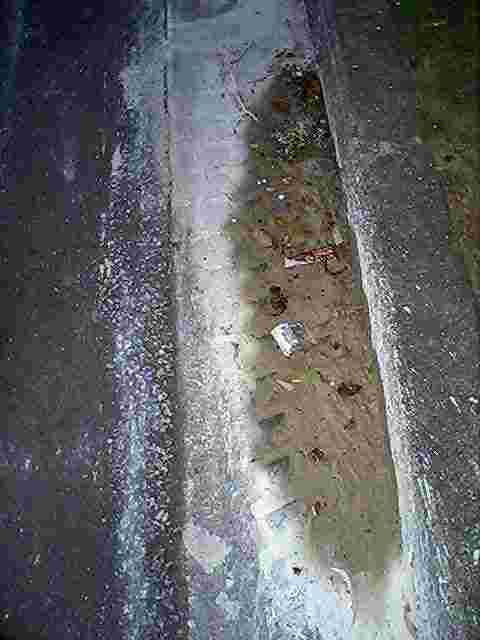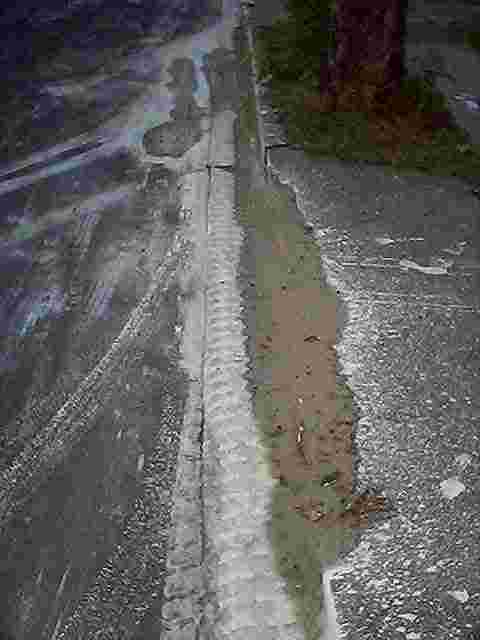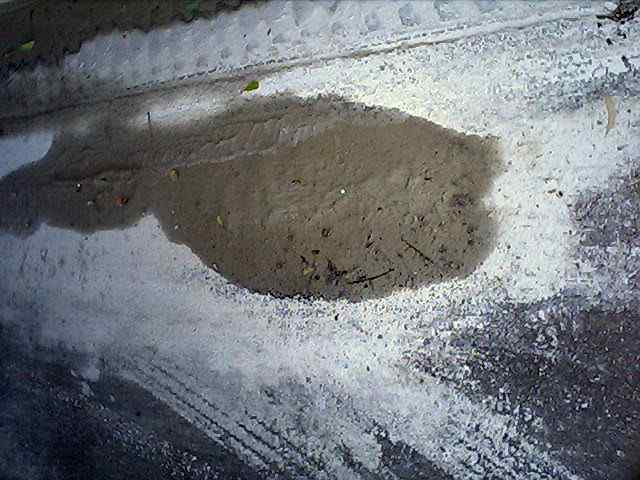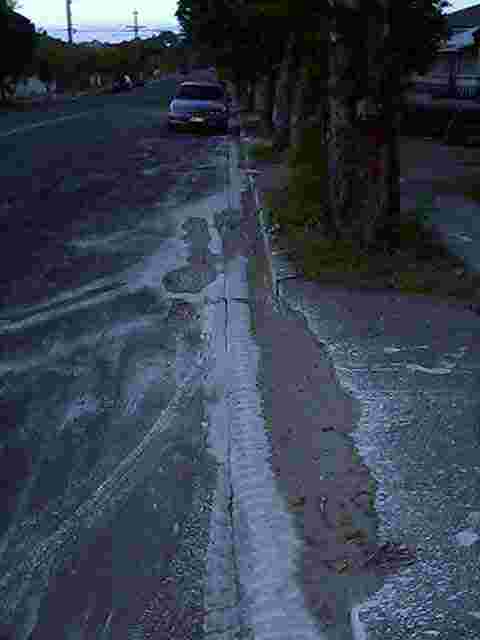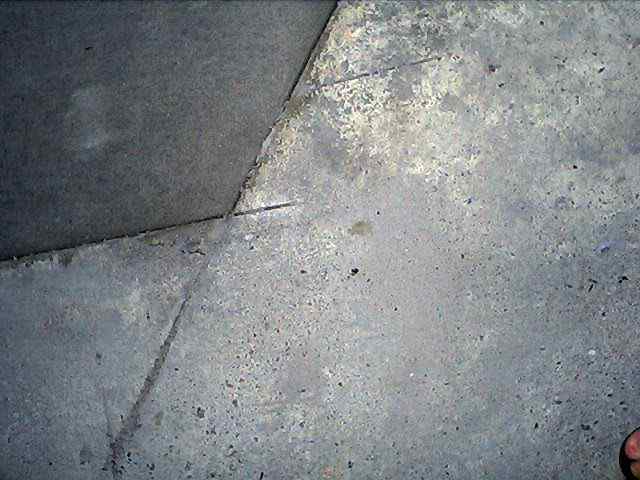 These two pictures appear to be some of the concrete cuts which produced the fine concrete slurry.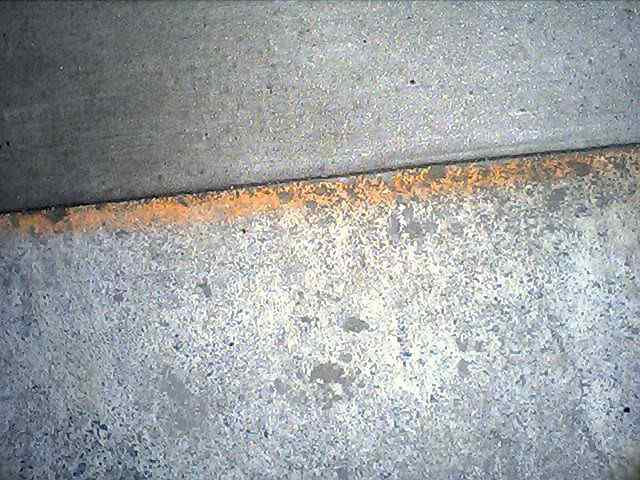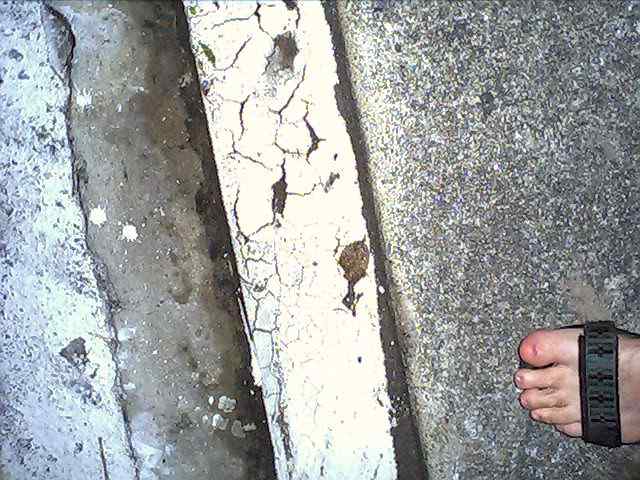 Not Good Enough Lord Mayor Soorley!!!!
You are the Weakest LINK!
---
The Brown background colour denotes that the Brisbane City Council's thumb is not Green as they would have us believe but their thumb is Gangrene.
---
So much for attempting to call Brisbane the "Smart City" if after three years since the Environmental Protection Policy for Water was enacted by the Queensland State Government, in our opinion some of the Brisbane City Council workers have not been convinced of their environmental duty and the need to comply with State Legislation including to protect Brisbane's waterways from any pollution they may have generated.
---
Was this the Lord Mayor's Pray?