Proposed Rail Line from Fisherman Islands to Melbourne by ATEC.
Released under Commonwealth Department of Transport and Regional Services Jan 2001.
---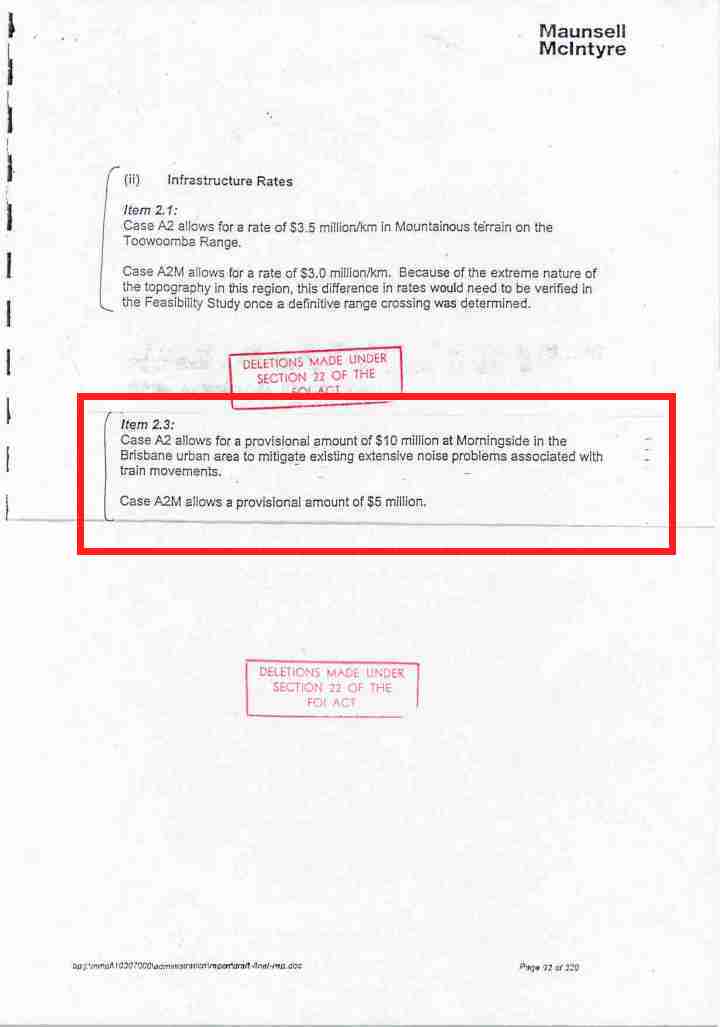 Note: "....$10 million at Morningside in the Brisbane urban area to migitate existing extensive noise problems associated with train movements."
Page 35 of 53
Next Page
Previous Page
Home Page
---
This page is maintained by
The Rivermouth Action Group Inc
as a community service.
---