Brisbane City Council Shame File #15
---
1.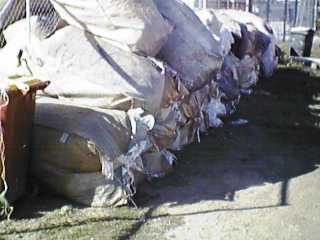 2.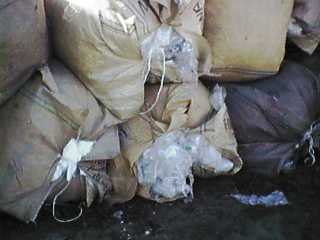 1. Bags of plastic are stored on road reserve. 2. Bags could be sealed better to stop spillage.
3.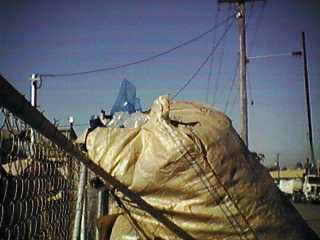 4.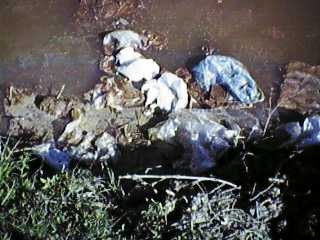 3. Another view of a bag on footpath 4. A view of the tidal drain across road.
5.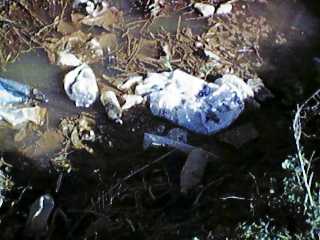 6.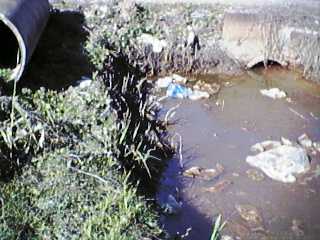 5. and 6. More plastic in the tidal drain across the road.
7.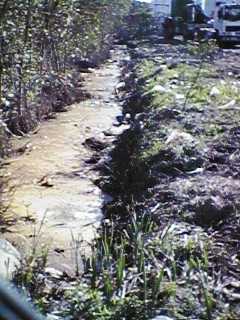 7. Looking north along tidal drain across road. Plastic material everywhere.
Above photos taken between 18 and 21 August 1999
This area was brought to our attention by a BCC employee. Even after several weeks and several complaints I was told that the BCC has no litter laws. Surprise! Surprise!
Check Section 31 Water EPP.
Section 31 (1) (a) and (2) (b)
It's a shame that the BCC allows this to continue to happen.
These pictures are placed on the WEB in an attempt to SHAME the Brisbane City Council into remedial action.
Written advice received in late October 1999 a fine was imposed upon this company.
Work Place Closed Down in 2000
---
This page is maintained by
The Rivermouth Action Group Inc
as a community service
to protect Brisbane's many waterways and Moreton Bay.
E-mail: activist@rag.org.au
---