Brisbane City Council Shame File # 46
---
Brisbane City Council needs to enforce better and adequate pollution controls in Henricks Street Hemmant.

Our Group Complained to The Brisbane City Council 2.00 pm 22 September 2003 with reference number R468891

It appears that the Local Councillor has not looked after his DOBOY ward. Maybe the Councillor should move back into his electorate and look after as he is paid to do so. I would not want to live in his electorate maybe he doesn't want to either. Any wonder?

Our complaint was about:

The plastic waste entering the tidal drain opposite.
The Property had no House Number.
The gates of the property opened outwards onto the road and remained open all day.
The owner had not installed an industrial driveway at their entrance.

Yet after six months the site is actually worse.

The Enforcement of Brisbane City Council By-laws appears to be nonexistent in this street.

Maybe we should have electoral voting of enforcement managers and ALL their staff.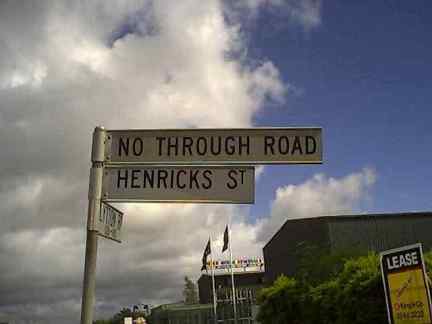 Site Street Name.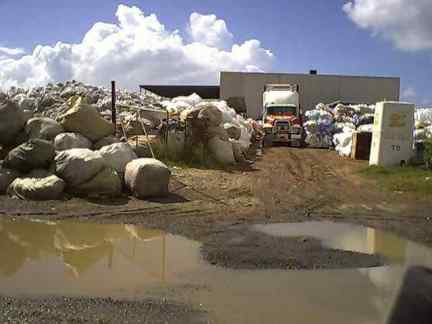 View of front of site.
Note the BCC has not sealed the road nor filled the pot holes.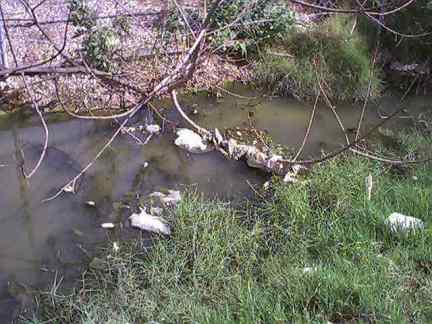 Plastic waste in Tidal drain across road from site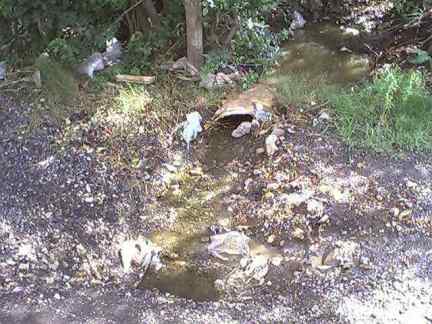 More Plastic waste in Tidal drain across road.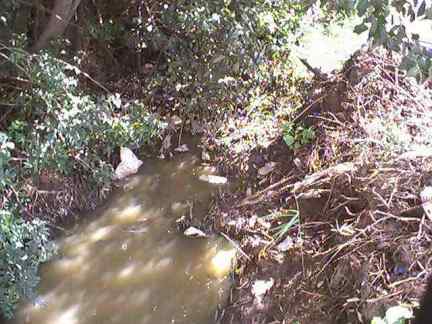 More Plastic waste in Tidal drain across road.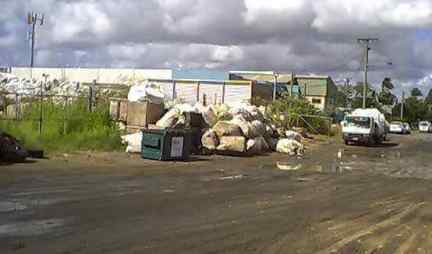 View of site looking to South East.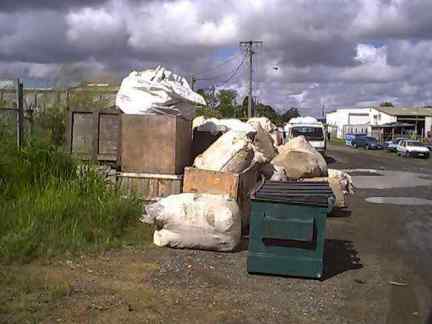 Material stored on footpath/road.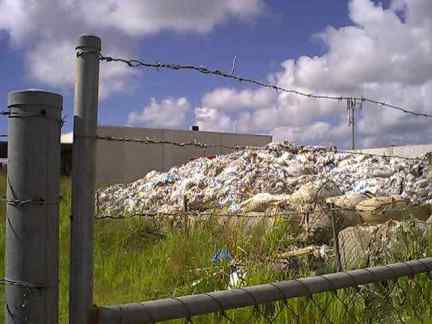 View of pile of waste plastic. Uncovered and unsecured. Blows in wind.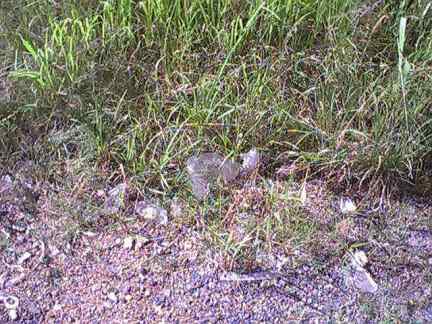 Plastic on footpath.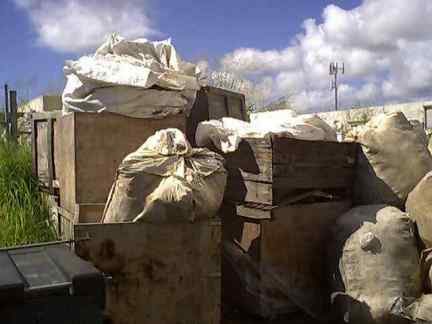 Storage of material on footpath/road reserve.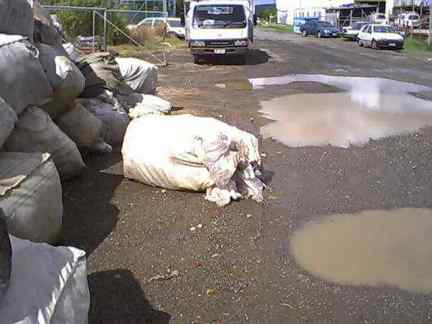 View of pot holes in road and material storage on road reserve.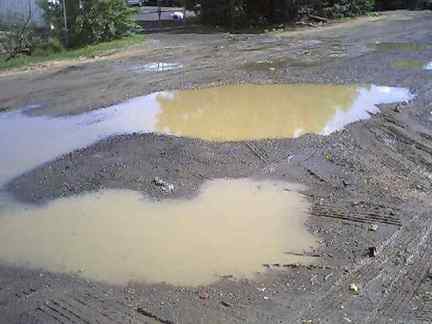 BCC Reference Number 353429 6 April 2004 re pot holes in road.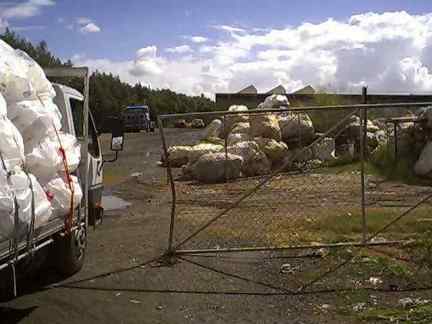 Gates opening onto footpath and road.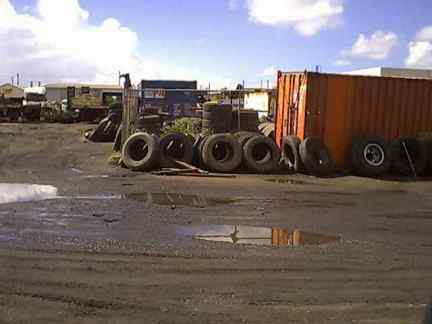 Property next door to north.
Complaint reference number R532355 6 April 2004 for container and tyres on road reserve.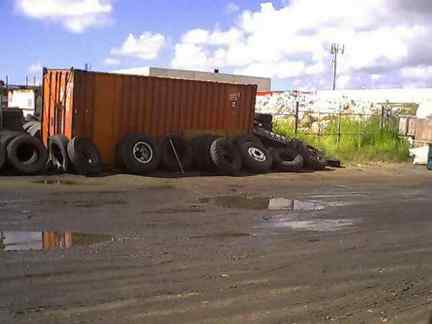 Second photo of container showing truck tyres on footpath/road.
It's a shame that the BCC continues to allow this to continue happening.
These pictures are placed on the WEB in an attempt to SHAME the Brisbane City Council into remedial action.
---
This page is maintained by
The Rivermouth Action Group Inc
as a community service.
E-mail: activist@rag.org.au
---