Brisbane City Council Shame File # 31
---
Brisbane City Council has been delegated the authority to enforce adequate sediment control.
Pictures taken 28 December 1999 4.30 pm
Norman Cr. Norman Park
After the rain, rain, rain.
See before the rain. shame # 29
11 days after the first complaint to the Brisbane City Council.
1.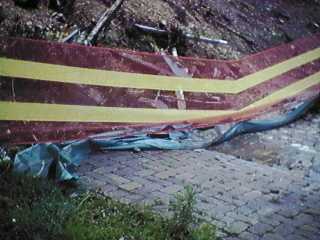 2.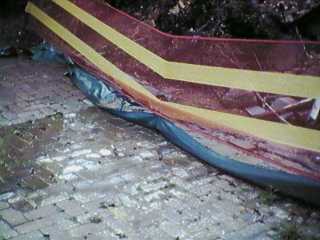 3.
4.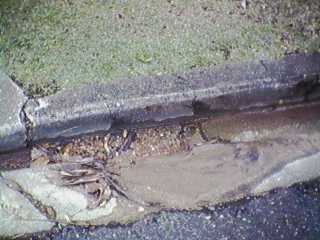 5.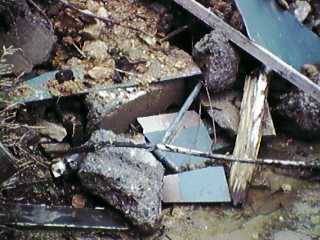 Building rubbish being buried on the site. Fibro Sheet could be asbestos based.
It's a shame that the BCC continues to allow this to happen.
These pictures are placed on the WEB in an attempt to SHAME the Brisbane City Council into remedial action.
---
This page is maintained by
The Rivermouth Action Group Inc
E-mail: activist@rag.org.au
as a community service
to protect Brisbane's many waterways and Moreton Bay.
---