Brisbane City Council Shame File # 50
---
Brisbane City Council needs to enforce better and adequate pollution controls on their own work sites.
Photos taken by Barry Wilson on Wednesday, 17 November 2004 at 11.15 - 11.20 am
Kingsford Smith Drive Eagle Farm near the intersection of Woonah Ave.
From reseach undertaken, there was a burst water main on Monday 15 November 2004 and repaired by Brisbane Water.
The road adjacient was repaired and resurfaced by Brisbane City Works.
That would mean that two divisions of Brisbane City Council were involved, Two foremem and maybe two supervisers and goodness just how many actual workers have left this site as found.
I understand that Brisbane Water's works depot is nearby to this site.
Just how can we expect the quality of the Brisbane River to impprove if the Brisbane City Council leave work sites in this manner?
Is there a culture of don't care, do not understand, no training, no comprenhension of turbidity or sediment problems associated with the Brisbane River or Moreton Bay's water quality?
These photos form part of our Shame Photos of the Month of November 2004.
BCC reference No. 704636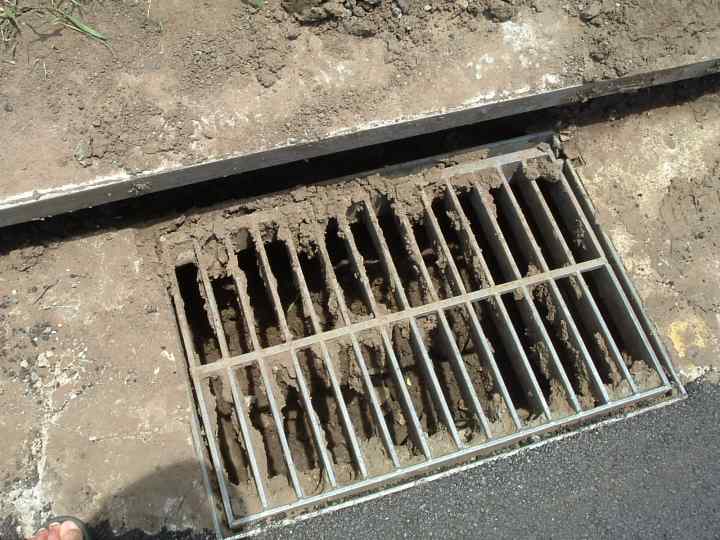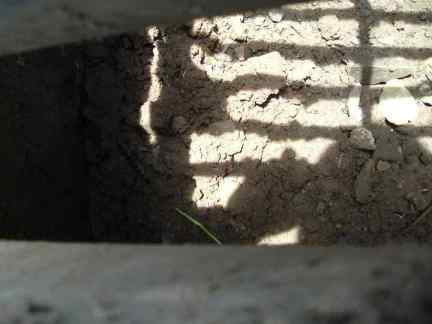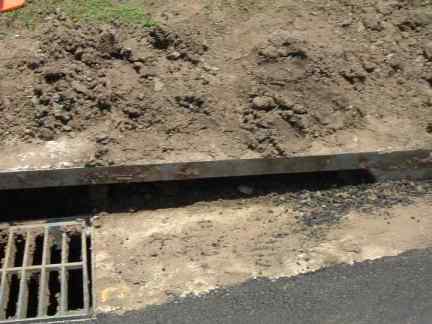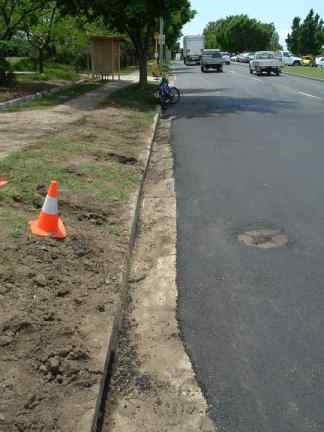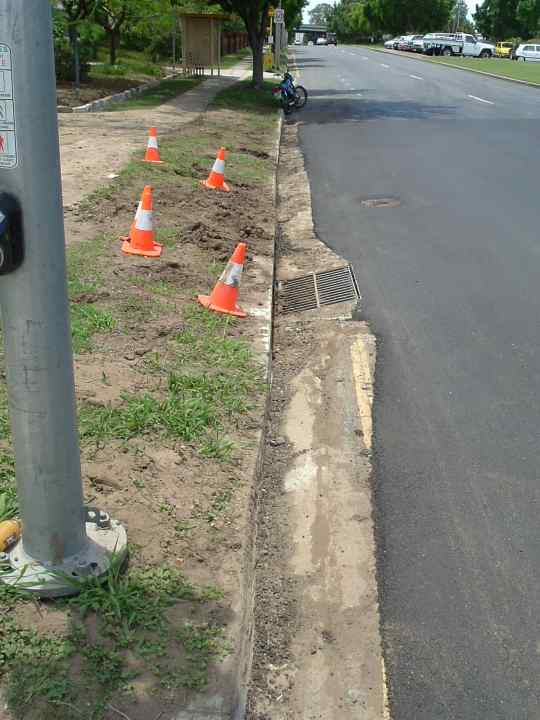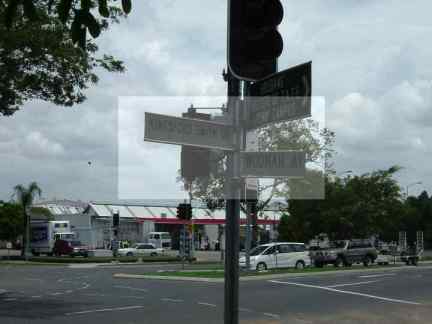 It's a shame that the BCC continues to allow this to continue happening.
These pictures are placed on the WEB in an attempt to SHAME the Brisbane City Council into remedial action.
IF YOU ARE CONCERNED SEND AN E-MAIL TO:
Check out Brisbane Water's Saturday worksite at Cannon Hill south of Brisbane River
---
This page is maintained by
The Rivermouth Action Group Inc
as a community service.
E-mail: activist@rag.org.au
---