The Brisbane City Council called for Tenders to construct a Golf Course at Minnippi Parkland West.
None of the Tenders were accepted.
Access to some of the Tender Documents were obtained under the "Freedom of Information Act"
This is one of the Plans of Layout submitted by BMD.
BMD were announced as the preferred tenderer by the Brisbane City Council.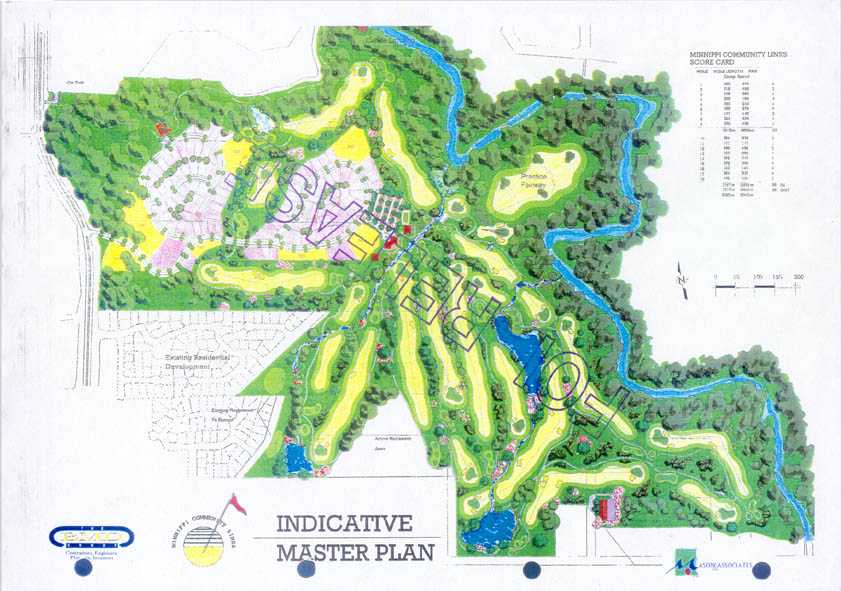 Nothing like the plan of layout which went to the public many years ago.
Read environmental Issues associated with site.
---
This page is maintained by
The Rivermouth Action Group Inc
E-mail: activist@rag.org.au
as a community service.
---